Our Nursery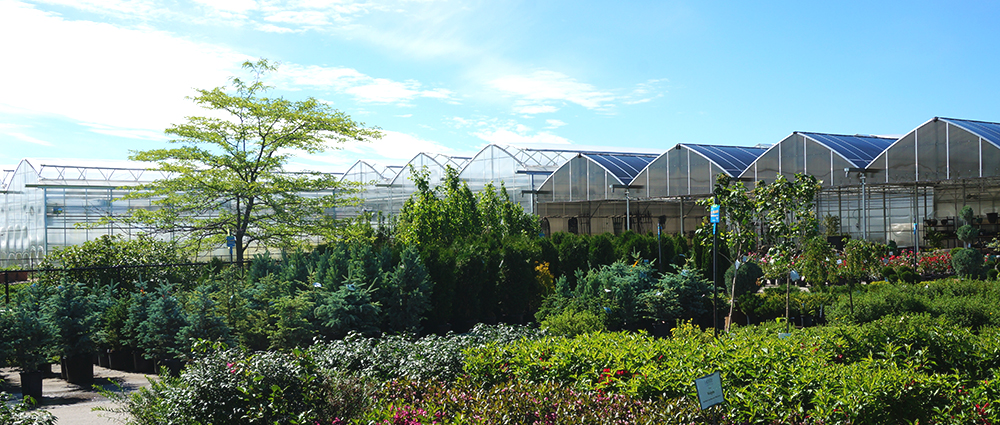 Stop by and explore the Nursery in-person.
We take immense pride in presenting an extraordinary selection of trees and shrubs that will thrive in the heart of Manitoba. Embracing a spirit of environmentalism. our selection showcases an exquisite variety of trees and shrubs that not only adorn your surroundings, but also contribute to the ecosystem's vitality. From majestic Maples that paint the landscape with fiery hues, to resilient evergreens that stand as sentinels of endurance, each plant tells a story of nature's wonders.
At Lacoste, our dedicated team will ensure that your journey through our Trees and Shrubs Department is nothing short of exceptional. With a wealth of knowledge and a passion for horticulture, our experts are here to guide you, helping you select the perfect companions for your outdoor living space.
We understand that your garden is an essential part of your home and family, a place where memories are nurtured and moments cherished. That's why we've curated a selection that speaks to your heart, offering a range of sizes, shapes and colours to suit your unique space. Whether you are a seasoned gardener, or are embarking on your first botanical adventure, our Nursery Department is a haven where dreams take root!
Opening hours
Monday

10:00 am - 6:00 pm

Tuesday

10:00 am - 6:00 pm

Wednesday

10:00 am - 6:00 pm

Thursday

10:00 am - 6:00 pm

Friday

10:00 am - 6:00 pm

Saturday

10:00 am - 5:00 pm

Sunday

11:00 am - 5:00 pm
Show all opening hours